Home
Design Gallery
Bumper Stickers
Tutorial
Customers
Sizing Chart
Short Sleeved T's
LS T-Shirts
Fiber Optic Hats
Doggie Shirts
Shorts
Scrubs
Muscle T's
Onesies NB
Onesies 6mo
Onesies 12mo
Onesies 18mo
Rompers 6mo
Rompers 12mo
Rompers 18mo
Rompers 24mo
Pants
Swing Dresses
SS Swing Dresses
Summer Dresses
Tank Dresses
LS Dresses
Swimsuits
Rayon
Jr's Summer Tops-S
Jr's Summer Tops-M
Jr's Summer Tops-L
Sweatshirts
Tank Tops-M
Tank Tops-XL
T-shirt Dresses
Union Suits
If you like any of the items here, send me an
Email
Please check for availability before making payment on any item. I try to keep the pages
here current, but occasionally an item may be sold before it's removed from the site.
Any of the designs on the web site can be done custom order.
Girl's Spaghetti Strap Swing Dresses
All of these dresses are shown with the straps tied on
the left, and open with the straps untied on the right.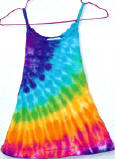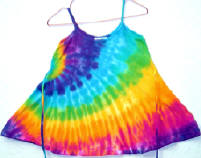 Rainbow Side Half Spiral Design
Size 3T-$12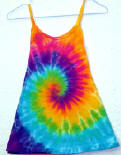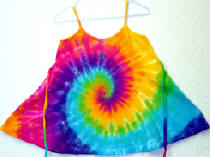 Rainbow Spiral Design
Size 3T-$12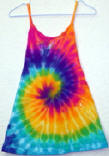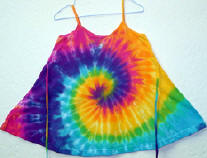 Rainbow Spiral Design
Size 4T-$12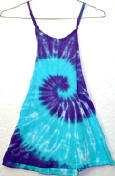 Blue and Purple Spiral Design
Size 10-$14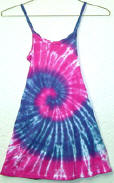 Fuscia and Purple Spiral Design
Size 10-$14