Home
Design Gallery
Bumper Stickers
Tutorial
Customers
Sizing Chart
Short Sleeved T's
LS T-Shirts
Fiber Optic Hats
Doggie Shirts
Shorts
Scrubs
Muscle T's
Onesies NB
Onesies 6mo
Onesies 12mo
Onesies 18mo
Rompers 6mo
Rompers 12mo
Rompers 18mo
Rompers 24mo
Pants
Swing Dresses
SS Swing Dresses
Summer Dresses
Tank Dresses
LS Dresses
Swimsuits
Rayon
Jr's Summer Tops-S
Jr's Summer Tops-M
Jr's Summer Tops-L
Sweatshirts
Tank Tops-M
Tank Tops-XL
T-shirt Dresses
Union Suits
If you like any of the items from the pages linked below, send me an
Email
Please check for availability before making payment on any item. I try to keep the pages
here current, but occasionally an item may be sold before it's removed from the site.
These scrubs tops and pants make a great gift for your favorite
nurse or doctor, or a great pair of PJ's for a Christmas gift this year!

Tie Dyed Scrubs Tops and Pants
S-XL-$20
2X-$21
3X-$22
$2 Discount for Purchasing a Set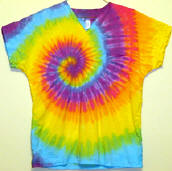 Rainbow Spiral Design
Size Medium- 100% Cotton
One Pocket Scrub Top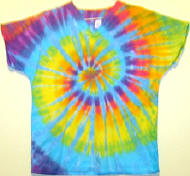 Rainbow and Blue Spiral Design
Size Medium- 100% Cotton
One Pocket Scrub Top
Rainbow Spiral Design
Size Large-100% Cotton
One Pocket Scrub Top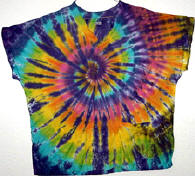 Rainbow and Purple Spiral Design
Size XL-100% Cotton
Three Pocket Scrub Top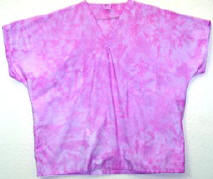 Pink Scrunch Design
Size XL-Cotton/Poly Blend
Reversible One Pocket Scrub Top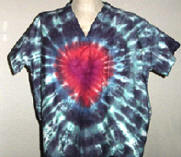 Blue Green Black and Red Heart Design
Size 2X- 100% Cotton
One Pocket Scrub Top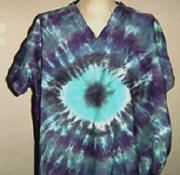 Blue Purple and Black Eyeball Design
Size 2X- 100% Cotton
One Pocket Scrub Top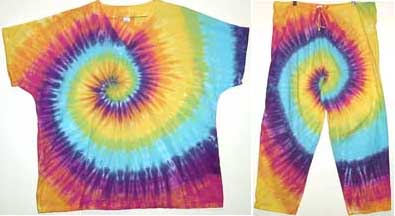 Tie Dye Rainbow Spiral Design
Scrub Top and Pant Set-XL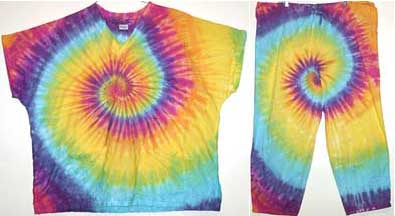 Tie Dye Rainbow Spiral Design
Scrub and Top Set-2X
Tie Dye Rainbow Spiral Design
Scrub and Top Set-3X